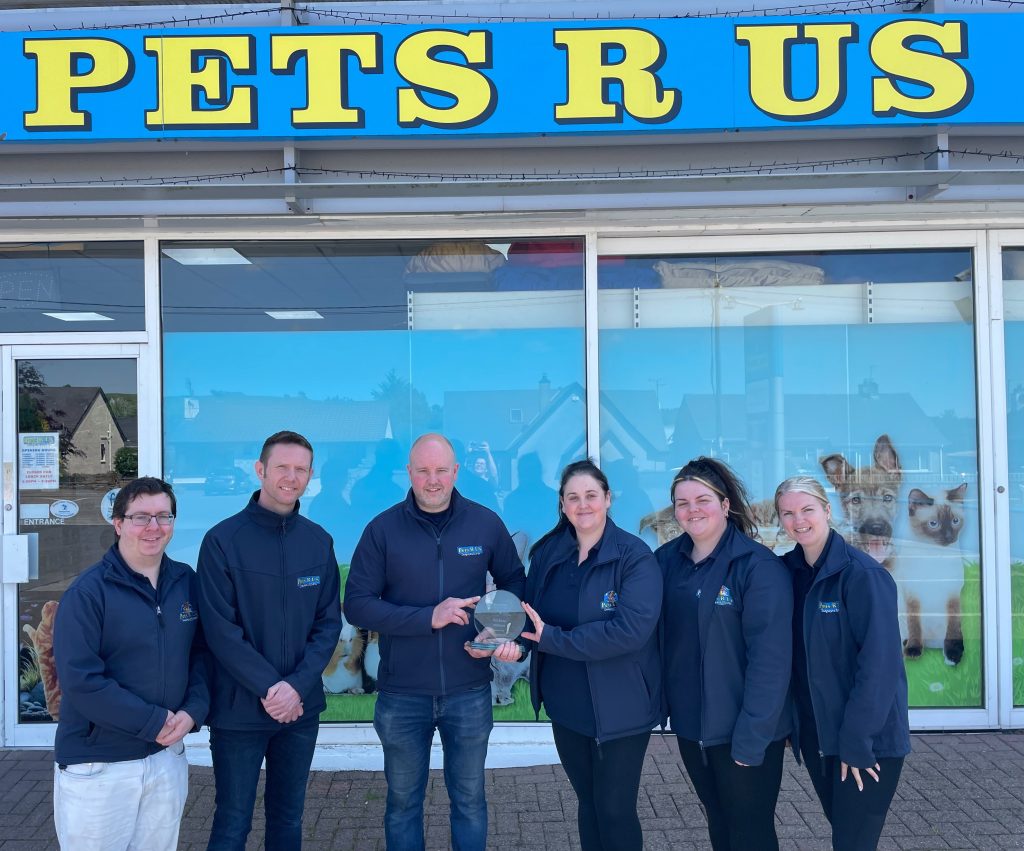 We, Pets R Us Superstore Ltd, are an award-winning pet retailer, providing a wide range of products and services for all your pets needs, which was established in Donegal Town, Co Donegal in 2012.
We first opened our doors in a small retail unit, but as our product range and customer base increased, within 3 years we moved into a larger premises so that we could continue to provide an excellent service to our customers and further expand our product range. This also included the addition of the Fuel Depot providing coal, briquettes, gas, home heating oil drums, and firewood, to keep you and your pets warm and cosy.
At Pets R Us, we understand how important your pet is to you. Every day, we provide a friendly atmosphere, and our helpful and knowledgeable team are always here to provide expert advice. Pets R Us provide a wide range of competitively priced pet foods and accessories, and offer free of charge services such as nutritional information, advice on caring for a new pet, fittings for accessories such as collars, harnesses, muzzles and coats and water testing for aquariums. You can also purchase in store or via our website store personalised pet tags.
Browse our website or call into our store anytime, our door is always opened for you and your pets.