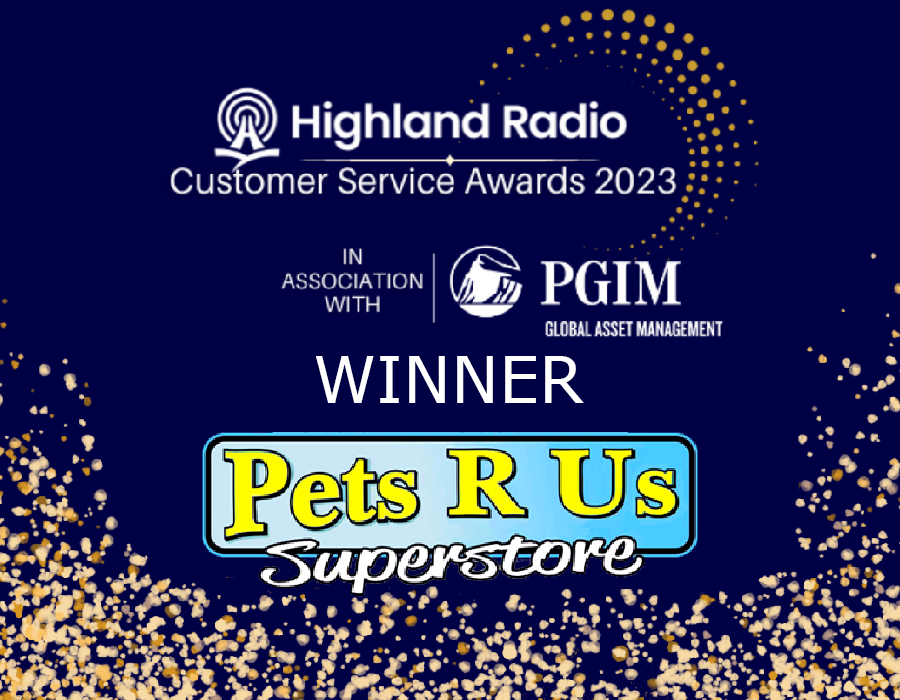 On behalf of all of us here at Pets R Us, we're delighted to accept the Highland Radio Customer Service Award in the Retail category for Best Pet Shop.
It's a testament to all the effort we've put in over the last 11 years, we've worked so hard to get this far, and we couldn't have achieved this without the support that we receive in turn from you, our customers. We pride ourselves on being approachable, with a high level of product knowledge, and having the ability to give you the best advice you need to look after your pets.
We appreciate the trust you place in us to offer you the products you need, at everyday low prices, with a quick turnaround from "order placed" to "at your door" times, and we hope that you all continue having and sharing the positive experiences you all have had shopping with us.